Watch the 2023 Denver Broncos
Watch the 2023 Denver Broncos without a cable or satellite TV subscription, and you can save $120/ month. The best way to watch every 2023 Broncos preseason, regular season and post season games is to watch in HD for free with an antenna.
Coming off a dismal and disappointing 2022 season, we hope the Broncos can exceed early season expectations. Analysts are projecting ~8.3 games won. Will a new coach get us back to the NFL playoffs?
Best Way to Watch 2023 Denver Broncos Games
All 3 preseason and all 17 regular season games can be watched via local broadcast channels ABC, CBS, FOX, NBC or My Network channel 20. Hoping the Broncos make the playoffs (starting Jan 13, 2024), all post-season games can be watched for free on major local networks. Amazon Prime Video live will again broadcast Thursday Night Football on week 6 against the Chiefs.
IMPORTANT: Every Broncos game including preaseason, playoffs and exclusive games on NFL Network, ESPN MNF, Prime TNF have always been aired live on a local Antenna channel! KTVD Channel 20 (MyNetworkTV) is NOT available on any live TV streaming service. Consequently, preseason games may be blacked out (ex. NFL Network on YouTube TV, etc.).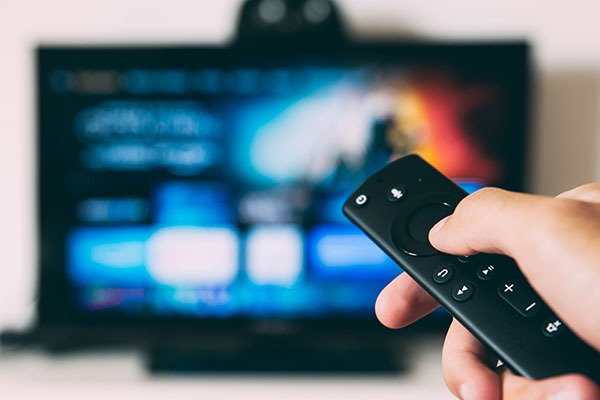 The 2023 Denver Broncos Full Schedule
| Week | Date/ time (MDT) | Opponent | Channels |
| --- | --- | --- | --- |
| pre | 8/11 @ 8:00pm* | @ Arizona Cardinals | NBC (Ch. 9), NFL Network |
| pre | 8/19 @ 6:30pm* | @ San Francisco | NBC (Ch. 9) |
| pre | 8/26 @ 7:00pm* | LA Rams | KTVD (Ch. 20), NBC (Ch. 9), NFL Network |
| 1 | 9/10 @ 2:25pm | Las Vegas Raiders | CBS (Ch. 4) |
| 2 | 9/17 @ 2:25pm | Washington Commanders | CBS (Ch. 4) |
| 3 | 9/24 @ 11:00am | @ Miami Dolphins | CBS (Ch. 4) |
| 4 | 10/01 @ 11:00am | @ Chicago Bears | CBS (Ch. 4) |
| 5 | 10/08 @ 2:25pm | New York Jets | CBS (Ch. 4) |
| 6 | 10/12 @ 6:15pm | @ Kansas City Chiefs | Amazon Prime Video, KTVD (Ch.20) |
| 7 | 10/22 @ 2:25pm | Green Bay Packers | CBS (Ch. 4) |
| 8 | 10/29 @ 2:25pm | Kansas City Chiefs | CBS (Ch. 4) |
| 9 | week of 11/05 | BYE WEEK | |
| 10 | 11/13 @ 6:15pm | @ Buffalo Bills | ESPN, KTVD (Ch.20) |
| 11 | 11/19 @ 6:20pm | Minnesota Vikings | NBC (Ch. 9) |
| 12 | 11/26 @ 2:05pm | Cleveland Browns | FOX (Ch. 31) |
| 13 | 12/03 @ 2:05pm | @ Houston Texans | CBS (Ch. 4) |
| 14 | 12/10 @ 2:25pm | @ Los Angeles Chargers | CBS (Ch. 4) |
| 15 | TBD | @ Detroit Lions | TBD |
| 16 | 12/24 @ 6:15pm | New England Patriots | NFL Network, KTVD (Ch.20) |
| 17 | 12/31 @ 2:25pm | Los Angeles Chargers | CBS (Ch. 4) |
| 18 | TBD | @ Los Vegas Raiders | TBD |
* indicates preseason game. Times and channels are subject to change. View Denver Broncos schedule.
---
How to watch the 2023 Denver Broncos for FREE
Watch Broncos Preseason Games for Free
Preseason games for the Broncos start at the Arizona Cardinals (8/11), followed by visiting the San Francisco 49ers (8/19). The Broncos are then back home for their third preseason game against the L.A. Rams (8/26).
Our expert installation with guaranteed signal on all major networks includes site survey, trip, antenna with preamp, normal hardware/wiring, installation, channel scan and training. Learn more about whole-home HD Antenna TV solutions.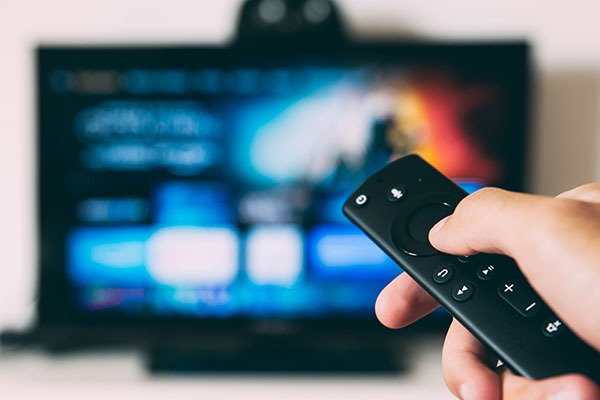 However, if you don't have the proper outdoor HD antenna installed, you could be missing channels or sacrificing quality with annoying pixelation. Indoor antennas are often too low powered, pointed in the wrong direction or can't handle interference within the home. With a properly installed and configured outdoor HD Antenna, up to 100 local channels including NBC, CBS and KTVD Channel 20 can be watched for FREE, forever.
Watch Broncos regular season games for free
The 2023 regular season starts and ends with the Raiders. All Broncos regular season games can be watched for free (CBS, FOX, NBC and My Network channel 20), in the highest quality HD with an over-the-air antenna – learn how. There are 3 games that are licensed by Amazon Prime Video (Thursday game), ESPN and NFL Network as well.
Amazon Prime Video is included at no additional charge with Amazon Prime membership. Not an Amazon Prime Member yet, signup now. Thursday Night Football games are only available on Amazon Prime Video (The Broncos game will also be on a local network).
NFL Network, ESPN and ESPN+ are paid channels that may or may not be included in your streaming, cable or satellite bundles. ESPN and NFL Network are included in numerous streaming packages that offer short-term trials (ex. Fubo, DirecTV Stream, etc.)
In the past all Broncos games (even MNF and TNF) have been picked up by a local channel like My Network 20, or ABC 7. Expect to watch all Broncos games a major local network channel. This is usually decided the week of the game, which is why an HD Antenna is so important to get all Denver Broncos games.
Outdoor HD Antennas vs. Indoor Antennas
To watch 2023 Denver Broncos NFL games, we recommend installing an outdoor or attic HD TV Antenna. Within a single NFL season, a properly-installed outdoor or attic HD Antenna more than pays for itself. Regional sports streaming packages and fees can cost between $40 – $100 per month. The best option for TV antennas (outdoor or attic) is also the one that most people either overlook or don't install correctly.
Unfortunately, there is a lot of misinformation online about indoor TV Antennas. The experts at StreamWise Solutions advise against relying on indoor antennas, as our experience has shown nothing but ongoing issues. Going cheap and buying an indoor antenna, even with a booster, often results in missing the channel(s) you care about most. And, pixilation typically results from poor signal, wrong power levels or interference. Read our best practices as it relates to TV Antennas.
Live broadcasts do not offer the joys of pause, play, rewind and fast-forward. Read on to see how to record on a DVR live Broncos games and other TV in full HD for the least cost possible.
Added benefits of Whole-home HD Antennas
Up to 100 local channels are FREE ($0 a month) forever.
No broadcast TV fees, regional sports fees, HD fees, or taxes.
The best, uncompressed HD picture quality.
No Blackouts ever.
Whole-home TV – every TV can connect to the antenna with no additional cost.
Conclusion: The best way to watch every 2023 Denver Broncos game.
Assuming you're in a single family home or townhome, every 2023 Denver Broncos NFL game can be enjoyed without high-costs of cable, satellite or streaming bundles. Watch all the Broncos games in the best quality HD for FREE with an outdoor HD antenna. There are even options to record every game on a powerful DVR that you own versus rent.
Maximize savings with an integrated antenna + streaming solution
Hands-down, the best way to watch the Denver Broncos is with an integrated whole-home antenna + streaming solution plus whole-home DVR.
Get 100 local channels free for life, and in the best HD quality. Add micro-bundles of cable channels.
Optimize Whole-home Wi-Fi to eliminate streaming buffering issues.
Enjoy the same TV experience on every TV in the house.
Reduce your cost of internet and avoid data caps.
No contracts, no hidden fees.
Streaming only – save on internet costs with proper wi-fi network
If you're in an apartment without the option to watch from one of our Master TV Antenna solutions, we can still help you. Instead of installing multiple, disparate streaming apps on your TV or other device, we help you consolidate services that cover your needs (including Denver Broncos games). Plus, we ensure your wi-fi network is properly setup for streaming from any room, often reducing your internet subscription costs. Live streaming is more bandwidth intensive than streaming time-shifted content like Netflix. It's very important to make sure your Internet speed and Wi-Fi network can handle live streaming. Without the proper setup, you may find yourself with buffering or signal quality issues.
Reader Interactions