Watch YouTube on Your Tube
YouTube is the most watched video platform in the world and it is the second highest-ranked search engine after Google. Most of the video content is free to watch or listen to. And, it contains every type of video content you can imagine. Movies, sports, news, TV shows, documentaries, education, music, plus lots of localized and specialty content. No matter your age group, YouTube has something for everyone to watch.
We have a free channel on YouTube. Subscribe to StreamWise Solution for great educational and self-help videos on TV and Wi-Fi for your home.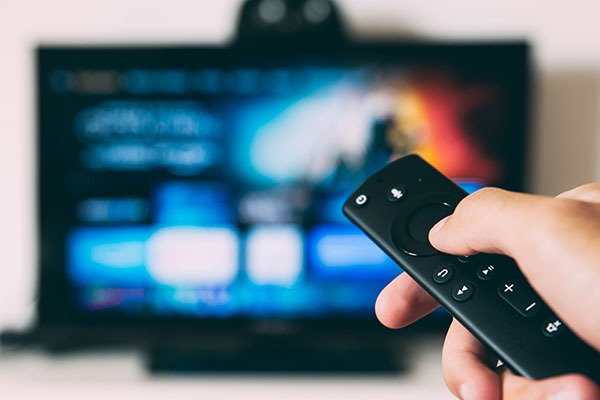 According to Bruce Adair, "I have a Connected TV / SmartTV installed in my garage so that I can watch YouTube while working on my cars. With the help of YouTube mechanic creators, I did two complete break and rotor changes on my vehicles. And since I am not dead yet, I think of it as a success."
How to Watch YouTube on your TV
According to TheInformation.com, 45% of YouTube is watched on a television set. If you are not watching YouTube on your living room (or garage) TV, you are missing out. In order to watch YouTube or YouTube TV, a Connected TV / Smart TV or a Streaming Media Player is required. We recommend the Amazon FireStick4K Max because it is Wi-Fi 6 enabled. And most smart TVs and streaming media players now come with YouTube already installed. Just make sure your TV is connected to your Wi-Fi. Once connected, navigate to the YouTube app, open it and start watching.
Experience problems watching streaming services like YouTube or Netflix could be due to one of three things. You may need to upgrade your TV, your Wi-Fi or internet speed. If your internet service speed is > 60 MBPS and your TV is newer (manufactured after 2020), then it's likely your Wi-Fi. Get help in our Wi-Fi 6 the need for speed article.
What can you watch on YouTube?
YouTube offers a lot of free content and even free "Subscriptions" to sports, hobbies, music, DIY, etc. We recommend you create/ use a Gmail email address to access YouTube. Create a secure Gmail account for free. Once logged in, you can search for anything you love. Save videos to watch later lists. And subscribe to other free YouTube channel "Subscriptions." This way, your favorite content is always at your fingertips in the YouTube app – mobile, tablet, computer or TV.
Of course, a lot of protected content is not available on YouTube. You won't find blockbuster movies, new shows, or live MLB, NHL, or NBA. However, starting this fall you will be able to subscribe to the NFL Sunday Ticket through YouTube (no longer on DirecTV). All you need is a credit card and a Gmail account. And if you sign up by June 6th 2023, you will receive $100 off the annual price of $449.
READ: Watch NFL Sunday Ticket without DirecTV
Of course, Google (owner of YouTube and YouTube TV) will also try and up-sell you a monthly subscription to YouTube TV (cable / satellite subscription replacement for $72.99 per month) but if all you care about is football, then it makes more sense to get an antenna and plug it into your TV. Why? Because all local NFL games (preseason thru Super Bowl) are available in HD via the antenna for free! And soon, those games you watch on the antenna will be in 4K with Dolby Surround.
Watch YouTube vs YouTube TV – Different Name, Different Products
Understanding the differences between YouTube and YouTube TV can be confusing. Here are the differences without getting too technical.
YouTube (without the 'TV' at the end) is a free, ad-supported TV (F.A.S.T.) service – all of it's content is available through an app. Most people use the mobile app on their mobile phone, but there is also streaming apps for TVs and streaming media players. It does have some paid subscription options including Sunday NFL Ticket, but for the most part it is free with ads.
YouTube TV (with the 'TV' at the end) is a paid TV subscription that includes local and cable channels. It is a direct substitute for traditional cable or satellite services. If you subscribe to YouTube TV, you should not have a cable or satellite subscription. Through YouTube TV, you can also subscribe to HBO Max as well as NFL Sunday Ticket and other add-on streaming services.
It would have been easier for everyone if Google (owners of YouTube and YouTube TV) had been a little more creative in their naming. Perhaps they could have called YouTube TV something like GoogleTV+ or BetterthanCableTV but it looks like we are stuck with the confusion.
Antennas and YouTube
For free local channel content, an outdoor antenna can provide ~100 channels of free TV. Local sports including every Broncos game, local news, and numerous other shows, movies and more are available for free. Learn more about installing a whole-home antenna. Even if you don't subscribe to the Sunday Ticket, you will still be able to watch all your local NFL games for free.
The antenna cable plugs into the back of your CTV and you can easily switch between local network channels. Just press the input button on your TV remote and you can easily go back and forth between antenna TV and streaming TV.
Reader Interactions