2023 NBA Playoffs – Best Way to Watch
Update May 23, 2023: Nuggets sweep Lakers, Finals start June 1 – watch for FREE on ABC.
The 2023 NBA Playoffs starts April 15, with the play-in rounds completing April 11 – 14. See all play-in bracket results on NBA.com. The Denver Nuggets secured a #1 seed in the Western Conference, finishing the season 53-29. The Minnesota Timberwolves, advancing out of the play-in round, will face the Nuggets. And, the L.A. Lakers will face the Memphis Grizzlies.
Cheer on the Denver Nuggets and enjoy the playoffs without the high expense of cable or satellite subscriptions – we show you how.
2023 NBA Playoff TV Schedule
The Play-In Tournament airs on ESPN and TNT.
The First Round, Conference Semifinals, and Conference Finals airs on ABC, TNT, and ESPN depending on the game and market.
The 2023 NBA Finals will be broadcast on ABC.
2023 NBA Playoff and Denver Nuggets fans – the best, most cost-effective way to watch the playoffs is FREE with a properly installed whole-home HD antenna. No cable, no streaming, no contracts, and no regional sports or hidden fees. Learn how to avoid reception problems on Denver Channel 7 ABC.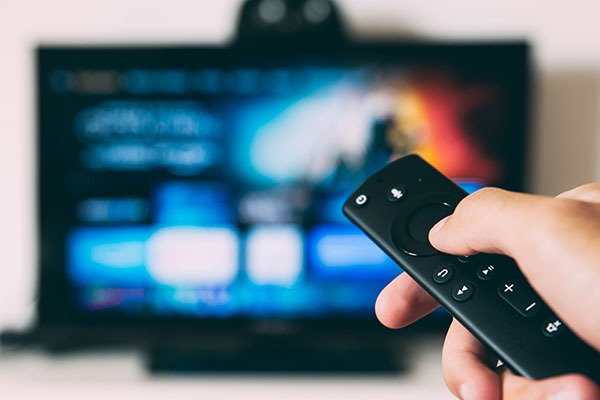 The NBA Play-In Tournament starts April 11 and concludes on April 11, 2023 where 7th – 10th ranked teams battle for 2 spots. The 2023 NBA Playoffs begin April 15 with finals scheduled to start June 1.
Games/ Round
Teams
Dates
Channels
NBA Play-In Tournament
Western Conference
– Minnesota Timberwolves
– L.A. Lakers
Eastern Conference
– Miami Heat
– Atlanta Hawks
April 11 – 14, 2023
ESPN & TNT
NBA Playoffs First Round
Western Conference
– Timberwolves at Nuggets
– Clippers at Suns
– Warriors at Kings
– Lakers at Grizzlies
Eastern Conference
– Heat at Bucks
– Knicks at Cavaliers
– Nets at 76ers
– Hawks at Celtics
Start April 15, 2023
ABC, ESPN, TNT, NBA TV
NBA Conference Semi-Finals
Western Conference
– Suns at Nuggets
– Lakers at Warriors
Eastern Conference
– 76ers at Celtics
– Heat at Knicks
Start May 1, 2023
ABC, ESPN & TNT
NBA Conference Finals
Western Conference
– Lakers at Nuggets
Eastern Conference
– Heat at Celtics
Start May 16, 2023
ABC, ESPN & TNT
NBA Finals
Heat/Celtics at Nuggets
Start June 1, 2023
ABC
Broadcast channels dates and times are subject to change.
Benefits of a whole-home HD antenna
More and more people are seeing the value of incorporating an HD antenna into their TV solution – 80+ channels FREE, no contracts, no fees. Using an HD Antenna to watch local channels can save more than $60/ month. Learn more about whole-home NEXTGEN TV options from StreamWise Solutions with guaranteed reception.
80+ local channels are broadcast free, forever
Highest HD quality, no compression required
Extremely low maintenance
NEXTGEN TV enabled with ATSC 3.0 capability and backwards compatible
Conclusion: The best way to watch every 2023 NBA Playoff Game.
Get 80+ local channels including ABC free for life, and in the best HD quality. And, enjoy the same TV experience on every TV in the house.
Optimize whole-home Wi-Fi to ensure the best resolution and no buffering issues. And, optimize your cost of internet and avoid data caps.

Reduce your cost of streaming from our expert recommendations.

Put a stop to

contracts and hidden fees.
Reader Interactions