Reception problems Denver Channel 7 ABC
Experiencing reception problems with Denver Channel 7 (ABC)? Depending on your signal source, here's three tips that can help improve reception. While Denver Channel 7 ABC has been known for signal issues that originate with the broadcast itself, we can help you resolve all other issues.
NOTE: Denver Channel 7 ABC is broadcasting the NBA finals and our Denver Nuggets. Act now! Avoid antenna or digital reception problems.
One source of reception problems – Denver Channel 7
Getting local network channels like ABC, CBS, FOX, and NBC for free with a TV antenna is an excellent option for Cord Cutters. However, most people end up missing channels or have reception and pixelation issues.
One of the toughest channels to get in the Denver area is Denver Channel 7 ABC. From our 12 years of experience in Denver, this channel has the most reception issues. In December 2022, Denver7 completed a transmitter update that caused reception issues – see story. Denver 7 isn't the only one; all Denver local antenna channels have changed frequencies over the last few years. The most recent being Denver Channel 7 ABC and Channel 2 CW.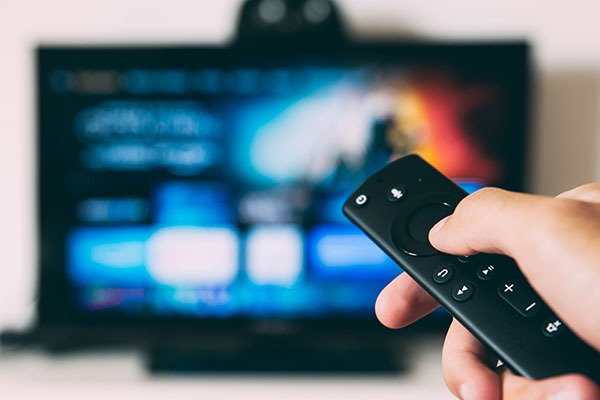 The good news is the TV antenna experts at StreamWise Solutions have a guaranteed way to fix antenna reception problems for good!
TROUBLESHOOTING TIPS
Poor antenna reception
First, rescan for channels on your TV. Please refer to the TV's user manual or TV's support website for instructions. If you have a network DVR, please consult for free with a StreamWise Solutions expert.
If you still have reception problems on Denver Channel 7 ABC, the issue is likely more complex.
Indoor antennas without good line-of-sight to the Lookout Mountain broadcast towers will always have poor reception.
Roof-mounted or attic antennas not properly configured are prone to alignment and frequency issues. These lead to recurring and annoying reception problems.
Poor digital reception – streaming
Most digital reception issues originate with the Wi-Fi receiving device (TV or Streaming Media Player). If you're not using a Wi-Fi 6 streaming media player, consult for free with a StreamWise Solutions expert.
Then, trace back from the receiving device to determine Wi-Fi signal strength and internet speed at the device.
Next, the modem/router or gateway could be the root cause. Misconfiguration can cause signal-drop, signal-spikes or miscommunication between devices.
And lastly, you should have at least 50 MBPS at the receiving device – if not, increase your internet speed with the ISP.
Reception problems with indoor TV antennas
We have installed thousands of outdoor or attic whole home antennas through the Front Range. And we will only install outdoor or attic antennas. This is the only way to minimize or eliminate signal issues with Denver Channel 7 ABC and up to 100 other local channels. We have talked with thousands of people who have cheap indoor antennas with reception problems. Most of them think, "I can't get antenna reception where I live." MOST LIKELY NOT TRUE. Others think "since antenna TV is free, you get what you pay for." NOT TRUE. And, people who opt to stream local channels via streaming, cable or satellite subscription end up paying up to $30/month in fees – that's $360/year you could save with the right antenna.
90%+ of the time, we find that the fail point is the cheap indoor antenna in use. It doesn't matter how many times you rescan your antenna or amplify the signal with a bad antenna. Whether in an apartment or house, there is no reason to cope with reception issues and missing channels.
What is the best outdoor/ attic TV antenna?
What is the best TV antenna? We get this question a lot. We have installed thousands of TV Antennas in our ten years in business because it is the best way to save the most money every month. Get 80+ channels for FREE, including all of your major local network channels in incredible HD!
StreamWise Solutions, formerly freeTVee, has hundreds of 5-star reviews, for installing TV antennas the right way, with guaranteed reception. The truth is there are lots of great outdoor TV antennas. However, there is no best or magical outdoor TV antenna that will work for everyone since everyone's wiring, home location, height, etc., are all different.
Conclusion: Eliminate reception problems – Denver Channel 7.
First, use a more powerful outdoor or attic whole-home antenna, correct frequency splitter, and adequately grounded coax cable going to all the TVs in your home. And no, these aren't the crazy large and ugly antennas of old. If you plan to DIY, see our recommended antennas.
Second, the higher you put an outdoor/ attic antenna, the better the signal strength. Plus this avoids multipath which is known to cause pixelation.
Third, use a professional Signal Meter and mini TV to find the most robust mounting location and tune channels for maximum coverage from the roof or attic. These run $1000 on average.
Fourth, use a coax tester to make sure the signal is strong and live. Coax wiring in a house can be confusing, hard to trace, have damage, or be placed in an area that causes interference.
Most important: Safety! It takes a brave person to walk the roof, climb a 20′ plus ladder or navigate an attic. Not to mention, all those little unexpected things during the installation process.
Again, if you already have a high quality outdoor or attic antenna, we recommend rescanning for new antenna channels from time-to-time. Rescanning ensures many of the signal issues mentioned above.
If you elect to do it yourself but are still having reception issues with Denver Channels 7 ABC or other major local channel, we're still here to help. Start with a free consultation. If like many others, trust the experts at StreamWise Solutions to perfectly install and configure a whole-home antenna or resolve your whole-home wi-fi issues.
Reader Interactions