2023 NHL Playoffs – Best Way to Watch
The 2023 NHL Playoffs start Monday April, 17. The Colorado Avalanche secured the #1 seed in the Western Conference with Friday's win against Nashville and a MacKinnon hat trick. Reigning Stanley Cup Champions, the Colorado Avalanche are certainly favored throughout the Stanley Cup playoffs.
Colorado Avalanche, NHL and Stanley Cup fans, enjoy the playoffs without the high expense of cable or satellite bundles – we show you how.
2023 NHL Playoff TV Schedule
Round 1, conference semifinals, and conference finals will air on ABC, TNT, TBS, ESPN or ESPN 2 depending on the game and market. The most cost-effective way to watch the Colorado Avalanche in the playoffs is FREE with a properly configured outdoor HD antenna.
The 2023 Stanley Cup Finals will be broadcast on TNT for the first time in history. Altitude Sports will broadcast all Colorado Avalanche games. Should the Avalanche again make the finals, we can expect Altitude Sports to carry the finals as well.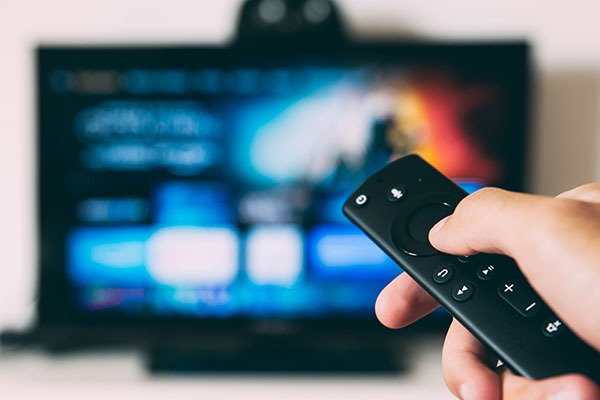 The NHL Stanley Cup Playoffs will span the start date of April 17 with the finals planned to start on June 3. Sixteen teams, 8 from each conference, will battle in bracket play to the Stanley Cup Finals. See all 16 teams competing from the Western Conference and the Eastern Conference on NHL.com.
2023 NHL Playoff Brackets
Games/ Round
Teams
Dates
Channels
NHL Stanley Cup Playoff Round 1
Western Conference:
Seattle Kraken at Colorado Avalanche*
Minnesota Wild at Dallas Stars
Winnipeg Jets at Vegas Golden Knights
Los Angeles Kings at Edmonton Oilers
Eastern Conference:
Florida Panthers at Boston Bruins
Tampa Bay Lightning at Toronto Maple Leafs
New York Islanders at Carolina Hurricanes
New York Rangers at New Jersey Devils
April 17 – May 1, 2023
ABC, ESPN, ESPN 2 & TNT, TBS, Altitude
NHL Stanley Cup Conference Semi-finals
Western Conference:

Eastern Conference:

ABC, ESPN, ESPN 2, TNT, TBS
NHL Stanley Cup Conference Finals
Western Conference:

Eastern Conference:

ABC, ESPN, ESPN 2, TNT, TBS
NHL Stanley Cup Finals
TBD
June 3 – June ??, 2022
TNT
Broadcast dates and times are subject to change.
Benefits of a whole-home HD antenna
More and more people are seeing the value of incorporating an HD antenna into their TV solution – 80+ channels FREE, no contracts, no fees. Using an HD Antenna to watch local channels can save more than $60/ month. Learn more about whole-home NEXTGEN TV options from StreamWise Solutions with guaranteed reception.
80+ local channels are broadcast free, forever
Highest HD quality, no compression required
Extremely low maintenance
NEXTGEN TV enabled with ATSC 3.0 capability and backwards compatible
Conclusion: The best way to watch every 2023 NHL Playoff Game
Get 80+ local channels including ABC free for life, and in the best HD quality. And, enjoy the same TV experience on every TV in the house.
Optimize whole-home Wi-Fi to ensure the best resolution and no buffering issues. And, optimize your cost of internet and avoid data caps.

Reduce your cost of streaming from our expert recommendations.

Put a stop to

contracts and hidden fees.
Reader Interactions