Watch the 2023-2024 Colorado Avalanche
The 2023-2024 Colorado Avalanche regular season kicked off October 11. And, the Avs are off to a hot 5-0 start. However, fans are still frustrated with finding the best way to watch the Avalanche on TV. The best way to watch nearly every Avalanche game is to subscribe to Altitude Sports – skip ahead to see best subscription options.
If you like free, you can watch numerous live games via an Outdoor or Attic Whole Home TV Antenna. And, 18 additional games will be broadcast through ESPN, ESPN+ and TNT via streaming for as low as $40/ month.
To see which channels are broadcasting which games, we recommend viewing the 2023-2024 Colorado Avalanche schedule on NHL.com.
What's the Best Way to Watch the 2023-2024 Colorado Avalanche
Watch for free. To watch local live broadcasts of Colorado Avalanche on CBS, NBC, ABC and FOX, get a properly-configured outdoor or attic antenna installed. Outdoor antennas are far superior to indoor antennas which lack the power and signal strength to broadcast in full HD.
Stream for less. Watch more NHL and the Colorado Avalanche games broadcast on TNT, ESPN, ESPN+ & MAX for as low as $10/ month. Plus, most streaming bundles are month-to-month so you can cancel at any time without penalty. Schedule a free TV consultation to find out what's the best bundle for you.
Stream every game on Altitude Sports. The only way to watch nearly every 2023-2024 Colorado Avalanche game (legally) is with a subscription to Altitude Sports via one of three providers. Altitude Sports is is not available on Comcast Xfinity. And it's not available on Dish Network. Only DirecTV Satellite (~$120+/month plus fees & contract), DirecTV STREAM (~$110+/month), and fubo TV (~$89+/month) carry Altitude Sports – read the FAQ.
Choosing a streaming service provider to cut the cord can be frustrating and time consuming. Save your sanity and save money. On average, our customers save $1500 per year by cutting the cord. Get help from the experts – StreamWise Solutions.
Best way to watch Colorado Avalanche
Before you switch to streaming the 2023-2024 Colorado Avalanche games, fix your Internet and Wi-Fi. The #1 complaint when streaming, especially live TV, is buffering issues or pixilation (low resolution) broadcasts. In rare cases it's internet speed, in most cases it is the home's Wi-Fi network or the receiving devices that are the root cause of the issue. Why? Because streaming live TV is much more resource intensive than an on demand streaming service like Netflix. Improve your streaming experience and get the right hardware installed properly.
Here is everything you need to ensure the best results with live streaming 2023-2024 Colorado Avalanche games: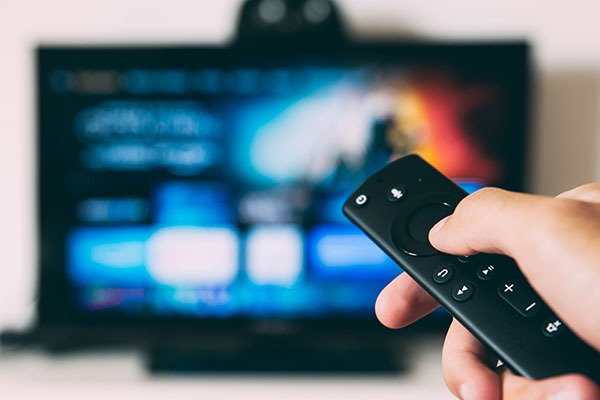 Minimum 50 MBPS High-Speed Internet.
Whole-home Wi-Fi 6 Network with streaming device prioritization.
Choose a Streaming Media Player with a high quality Wi-Fi 6 receiver. We recommend the Amazon Fire TV Stick 4K Max (best resolution, Wi-Fi 6 compatibility, easy to install, and highly portable).
Top quality Streaming Service – request a consultation to find out which one is best for you. Although fubo TV may be the least expensive at $89+ fees / month, it does not have all the channels needed to get every Avs game, so you will be stacking services.
Don't waste your time and sanity trying to do it yourself. Call the experts at StreamWise Solutions and do it right the first time – from consult, to install, training & support.
Original photo credit: SportsLogos.net
Reader Interactions