How to Avoid Stacking TV Subscriptions
If you are stacking multiple TV subscriptions, you're likely overpaying for TV in one form or another. It's easy to fall in the trap because everyone offers free trials. Would you classify yourself as a Stacker or Super Stacker? Learn more about the problems each may be facing and ways to help you save.
Stackers – a household who subscribes to two or more cable streaming services.
Super Stackers – a household who subscribes to a cable or satellite TV bundle and subscribes to multiple streaming services .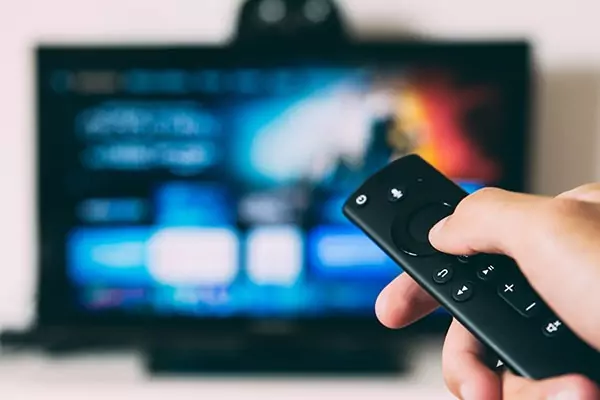 Not already a StreamWise Solutions customer and concerned that stacking is costing your hard-earned money. Request a free TV consultation now.
The Problems from Stacking TV Subscriptions
Of the Stackers and Super Stackers we speak with every week, most are overpaying for TV service; some are double paying for channels, most are paying for hundreds of channels they never watch, and all typically encounter buffering issues or exceeding internet data caps. We break down basic cable TV service, cable TV bundling, local channel options, and streaming services and solutions that can help you save an average of $1,500 per year versus cable or satellite.
Basic cable or satellite TV subscription.

While basic cable is rarely a standalone subscription, getting basic cable is full of issues that the cable and satellite companies don't want you to know about. More than 60 of the 85 basic cable channels are actually available for FREE via outdoor HD TV Antenna or at a fraction of the cost through the right streaming service. Numerous other cable channels are FREE through some streaming apps. And the multiple other channels are likely something you don't watch.
Am I double paying for channels?

Simple answer, it's very likely; because it is a complicated, mixed up world of TV subscriptions that do overlap.

Watch a lot of news and network TV shows. Stackers are likely paying for those channels in their cable or satellite subscription and paying for them again in their Hulu or YouTube TV subscription.
Love your sports. At the highest risk, Sports Stackers often stack sports networks in their cable or satellite TV subscription PLUS pay for them via their Amazon Prime, YouTube TV, Hulu, major sports network (MLB, NHL, NFL, etc), and other national network subscription (CBS Now, etc.). For Super Stackers and Stackers alike – YOU NEED TO KNOW, with properly selected TV subscription services, you can also turn on & turn off these services versus paying year-round for something you only watch a few months out of the year.
Into classic entertainment. There are tons of great, classic programs, reruns, shows and more on networks like TNT, A&E, AMC, USA, FOX and the list goes on and on. While these are typically included in the basic cable or satellite subscription, you could be unknowingly overpaying for these network channels within your Hulu or YouTube TV subscriptions, paying for these within your Amazon Prime subscription, and paying for these channels via direct subscription to these streaming service providers.
Love lifestyle channels like HALLMARK. Same stacking problems. Worse, some of these networks actually vary their content depending on subscription service itself. For example: Do you want Hallmark Movies Now, Hallmark Movies & Mysteries, Hallmark Drama, Hallmark Channel (and the shows vary whether you subscribe direct, via Xfinity, via Frndly, etc.).
Is my streaming costing me more?

Unfortunately for Stackers, it's all too easy to end up paying more for multiple streaming subscriptions that may be unnecessary. Every streaming TV subscription service offers free trials. And, many of them not only bundle themselves with your cable or satellite TV subscription, they bundle themselves with your mobile phone service provider. Using an Amazon Fire TV Stick, Apple TV, or built-in apps within your TV; viewers are getting bombarded by the latest new TV series, the latest movies, early release movies and the offer to get this channel free for 7+ days.
There is a better way!

The team at StreamWise Solutions utilizes industry tools to help reduce your TV subscription costs and get you the channels you want to watch. We start with understanding your TV viewing behavior, the channels that are important to you and the additional TV features like DVR or Voice Remote. A completely personalized TV solution results, and on average our customers save $1,500 per year on internet and TV.
Reader Interactions