Like others, you may be looking for alternatives to Evoca TV. They discontinued service on December 31, 2022. A once viable option to watch Altitude Sports, Evoca TV stated that the licensing fees were just too much for them to continue operation.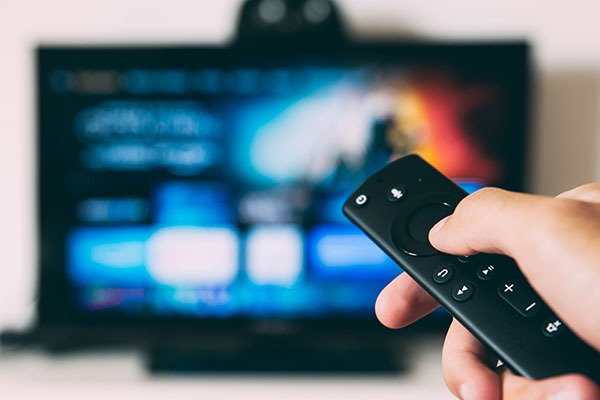 3 alternatives to Evoca TV
Fubo TV
fubo tv [free trial available] now includes Altitude Sports in their bundle of more than 100+ sports, local & cable streaming channels. For as low as $75/month + regional sports fee and no contract you can add the fubo tv app and subscription to most smart TVs and streaming devices.
As an alternative to Evoca TV for Altitude Sports in particular, we often recommend fubo.tv for it's low price and convenience.
DIRECTV STREAM
DirecTV STREAM [free trial available] offers a 100+ sports, local & cable channel streaming bundle that includes Altitude Sports. Costs are $100/month + other fees. At a minimum, the Choice package is needed for Altitude Sports.
While this streaming bundle costs more monthly, for some customers it can be the best bang for the buck. It comes down to channel selection.
DIRECTV
DirecTV is the only cable company who carries Altitude Sports today. Cable channel bundles that include Altitude Sports start around $140/month with a 2 year contract. Regional sports fees, taxes and broadcasting fees are additional.
We're anti-contracts and favor owning versus renting equipment which is why we never recommend DirecTV. Other streaming options have the same channels for a lot less money with no contract.
Evoca TV discontinues service
In Evoca's statement, they "could not secure the funding that we need to continue operations into 2023." There are a couple elements to consider. Most importantly, Regional Sports Networks have become the most expensive TV channels, partly because of player salaries. TV and radio advertising costs are higher than ever, almost to a point of excluding small businesses. And, Evoca also invested heavily in a NEXTGEN TV box that required a monthly equipment rental fee.
We watched Evoca TV closely as an emerging option for our local sports customers. However, customer objections centered on the complexity of installing the Evoca box, missing important streaming apps (Netflix, Prime Video, etc.), requiring input switching on the TV, no DVR capability, as well as the equipment rental fee. Plus, while Evoca favored indoor antennas, we highly recommend installing a whole-home HD antenna outdoors or in the attic.
Learn more about whole-home TV antennas. | Learn about best DVR options for antennas.
Conclusion: Weight all options and save $$
Cable & satellite bundles are so expensive and they keep raising rates – read about Xfinity's 2023 price increase. Streaming service providers are raising their subscription fees as well – read about 2022-23 streaming service price increases. Educated, StreamWise customers, choose to get local network shows, news & sports for free with an HD antenna.
With the onslaught of price increases, savvy consumers recognize they don't have to do it themselves. Instead of trial & error switching between streaming and cable providers, save yourself sanity and money. Trust our experts to make the best recommendation that gives you the TV experience you want at a budget you can afford.
Reader Interactions