Watch Colorado Rockies in 2023 – WYNTK
The best way to watch Colorado Rockies in 2023 and the MLB season from your couch isn't with cable or satellite. It may end up being free to stream. The Rockies' 30th Anniversary home opener is April 6, 2023 and first game at the Padres is March 30.
As of April 2023, AT&T SportsNet is likely to file for Chapter 7 bankruptcy. MLB has already created a local broadcasting group and has stated they will likely broadcast specific teams for free. With so much up in the air, we will be updating this blog once further resolution happens.
Here's WYNTK about watching the Rockies' 2023 Season: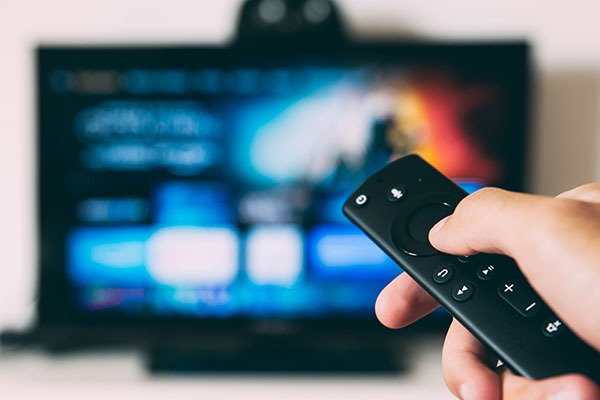 Colorado Rockies 2023 TV Schedule
AT&T SportsNet Rocky Mountain Current Situation – as of April, 2023
For AT&T SportsNet, "it was also reported that if an agreement to transfer ownership is not reached by the end of March, the only realistic choice is to file for Chapter 7 liquidation" according to Forbes. The New York Post reports "Baseball Commissioner Rob Manfred will have the league take over the local broadcasts of the money-losing teams and stream them for free in their respective local markets." A similar regional sports network (RSN), Diamond Sports Group also recently filed for Chapter 11 bankruptcy on March 14, 2023. The RSNs are in trouble and we're seeing industry transformation right now.
For now, AT&T SportsNet Rocky Mountain is expected to broadcast the 2023 Colorado Rockies while these bankruptcy filings and proceedings take place. However, once everything is resolved in court, it is unlikely that the AT&T SportsNet RSN will continue to have any broadcasting agreement with the Colorado Rockies.
Compare streaming, cable & satellite providers for Colorado Rockies
Fubo TV
Fubo TV says they have ATT SN RM, but post signup it's not there. Maybe its coming, but for now they just offer Altitude Sports plus 100+ channels for ~ $89+/mo. no contract.
DirecTV STREAM
Starting at $98/mo., DirecTV STREAM includes ATTSN-RM as well as 115 additional channels mostly inclusive of Fubo TV channels, also includes TNT, TBS, ATT SN & no contract.
Cable/ Satellite
The thing to remember here is contracts and way more sneaky fees. Your options are DirecTV Choice package ($105+/mo. 2-yr contract & fees) or the Xfinity Popular TV
What Happened to Evoca?
Unfortunately, regional sports networks (RSNs) like Altitude Sports and ATT SportsNet Rocky Mountain are brutal to carriers. Consequently, EVOCA TV shut down operations on December 31, 2022 due to high costs to carry RSNs in it's areas including Denver. Read story on Fierce Video.
In Loveland, Watch the Colorado Rockies with Pulse
Residents in Loveland, the Pulse Favorites package includes AT&T SportsNet Rocky Mountain along with other sports channels. And, as with Fort Collins Connexion, multiple fees are incremental to the base programming service fee. Pay close attention to the fees and taxes that can add up to $25 or more per month. Note, Pulse is only available to Loveland residents.
In Fort Collins, Watch the Colorado Rockies with Connexion.
If you live in Fort Collins, the Fort Collins' Connexion Silver TV package now includes AT&T SportsNet Rocky Mountain. As with other streaming service providers, multiple fees are incremental to the base programming service fee. Pay close attention to the multiple fees (view tax and fee schedule) that add up to $25 or more per month. Even though the Silver Package tends to be less expensive than DirecTV's Choice Package, it is only available to Connexion customers.
One reason to avoid YouTube TV, Sling, Hulu, and Hulu+Live
The few games broadcast on FOX, FOX Sports, ESPN, or TNT are not enough to justify these live streaming services. If you are a casual Rockies watcher, you are better off installing an HD antenna. With a proper HD antenna, 80+ channels are available to every TV in your house for FREE. No data consumption. The highest, uncompressed HD quality. And it is FREE, forever.
How to watch Colorado Rockies in 2023 without buffering or reception issues.
StreamWise Solutions customers: Existing StreamWise Solutions customers should already have the optimal hardware to watch the Colorado Rockies live, on any internet-connected device in the house. Thus, we often recommend the most cost-effective streaming option which is DirecTV STREAM. In addition to being the lowest cost, it has no contracts and no early termination fees. Maintain your subscription through the season and cancel as needed.
Not a StreamWise Solutions customer: Streaming the Colorado Rockies live will strain on your internet and home Wi-Fi network. If you have Xfinity internet – beware of the Data Caps. Most households lack the proper home Wi-Fi network because they rely on the gateway and Smart TV alone. And, Smart TVs, smart DVD players, and older streaming devices are often a root cause of buffering or reception issues.
The StreamWise Solutions whole-home TV & Wi-Fi experience: Taking account of multiple considerations, we optimize a home network to ensure a minimum of 40 MBPS (megabits per second) at the receiving device. We optimize streaming devices to help avoid data caps. And, we install properly-configured Wi-Fi 6 streaming media players for the best whole-home experience. Request an expert consultation and see how much you can save on Internet and TV – customers average $1,500/year.
Save Your Sanity, Save $$ – Chat with an Expert
Conclusion: The Best Way to Watch the Colorado Rockies.
The best way to watch Colorado Rockies in 2023 live and on-demand requires streaming. But, do so with the proper whole-home Wi-Fi & TV setup. Learn more about whole-home Wi-Fi as well as the benefits of Wi-Fi 6.
With a proper whole-home Wi-Fi network, streaming is done with confidence in every room of the house. Data caps are avoided. And you no longer have to overpay every month for overdosed internet speeds. And, with an outdoor HD antenna, you can minimize your cost of streaming to just the skinny bundles when you need them – no contracts.
Trust the experts at StreamWise Solutions to help you save the most money every month and make the best decision for streaming the Colorado Rockies.
Reader Interactions