Servicing Colorado Springs, CO
Save More. Watch More.
Since 2010 StreamWise Solutions, formerly freeTVee, has helped thousands of customers Cut the Cord from Cable & Satellite, and get REAL savings & REAL freedom forever!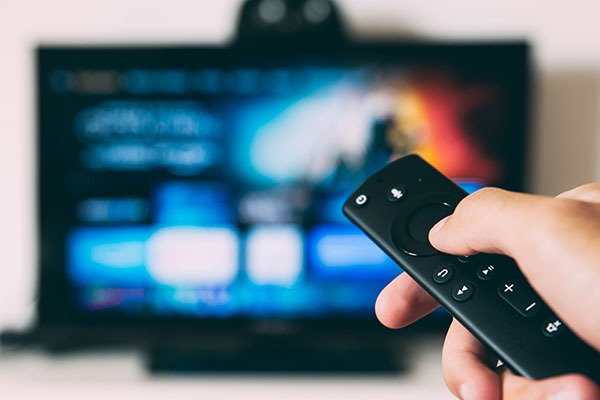 StreamWise Solutions Serving Colorado Springs, CO
Professional Cord Cutting, Antenna Installation, Internet – WiFi Boosting Services
StreamWise Solutions, formerly freeTVee, takes pride in providing Colorado Springs with the highest industry services available. Our team of qualified experts focuses on saving you money and time without sacrificing your viewing experience. Here's why you should trust StreamWise Solutions with your cord cutting experience:
With over a thousand satisfied customers, we average 5 star online reviews everywhere!
Live cord cutting experts to help you decide the best cord cutting option while saving on average $1500 a year for life!
StreamWise Solutions does NOT charge ANY monthly or annual fees.
Expert cord cutters since 2010.
Our Guarantee: All the top network TV shows, including local news & sports are broadcast live for FREE in better HD than Cable or Satellite.
"Brian is very keen to listen to your specific needs and make recommendations based on the input you provide. StreamWise Solutions does not owe its loyalty to any one company, so any recommendations they make are 100% in your best interest."
Brandon Spitzer
Colorado Springs, Colorado –
Facebook Review
---
Call us today at 303-794-8600 for a FREE cord cutting consultation with one of our experts!
---
"Brian set me up with a couple of computers and an outdoor computer probably 4 or 5 years. I have not paid a cable bill since so I'm far ahead. I've called Brian 3 or 4 times since with questions or problems and he is always quick to get back to me and has always solved the problem"
Gary Patton
Colorado Springs, Colorado –
Facebook Reviews
StreamWise Solutions Values & Standards
We are TRUSTED experts, so much so that were #1 in satisfaction, loyalty and referral to friends & family
We are STEWARDS of entertainment, HELPING apply and save on today's technologies.
We source the HIGHEST QUALITY, BEST FIT entertainment technologies at a PRACTICAL PRICE.
We are HONEST and TRANSPARENT about entertainment
technologies, educating & doing what's right.
Read Our Reviews!
Comcast just raised their rates again. I already got out from under that. StreamWise Solutions helped me cut the cord BEFORE this rate increase so it didn't affect me. Now I control how much I spend on TV each month. Thanks to getstreamwise.com, I'm only paying for the channels I want to watch. I am getting local HD Channels that look better than Cable, I have all my Cable Channels, an easy to use program guide a multi-channel DVR plus I'm clocking substantial savings each month! I am saving $160 every month now!
Peter Boyles
–
710 KNUS
, Peter Boyles Show
Freedom! We will save $3500 annually! Thanks for a great installation, awesome options and service excellence! Highly recommend.
Christa Babel
–
Facebook Review
We just had StreamWise Solutions come out last night. They do EVERYTHING you need to install WiFi, HD antenna, DVR and connect to your Netflix, Prime Video, etc. We are saving $170 per month!
Michelle Dayhoff
–
Google Review
Serving Colorado Springs
StreamWise Solutions
14815 W Warren Ave, Denver, CO 80228
Phone: 303-794-8600
Business Hours
Mon – Friday: 8:00 AM – 6:00 PM
Saturday: 10:00 AM – 3:00 PM
Sunday: Closed
Reader Interactions