Antenna Installation In Colorado Springs, CO
Better TV. Lower Price.
Since 2010, StreamWise Solutions, formerly freeTVee, has helped thousands of customers Cut the Cord from Cable & Satellite, and get REAL savings & REAL freedom forever!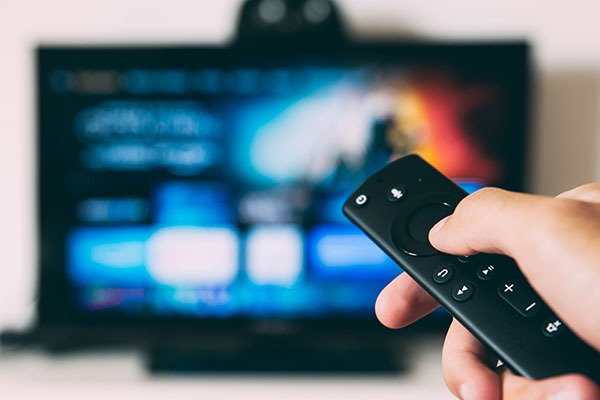 Professional HD TV Antenna Installation in Colorado Springs, CO
"Wow! We are so glad and thankful we cut the cable cord and went with StreamWise Solutions! Brian was awesome with everything from the initial explanation of their services to the actual installation and follow up. We are saving over $100 per month and have HD access to our basic channels, DVR capability, and anything we want from Amazon Prime (and Sling when turned on). We also had our internet service installed and it works great. My only regret is that I did not do this earlier. If you're tired of paying for hundreds of channels you don't watch, call Brian and team. We get CBS, NBC, ABC, Fox and so many more free channels for no cost for the rest of our life. THANK YOU StreamWise Solutions!!!"
John B.
Antenna Installation – Colorado Springs, Colorado –
BBB Review
Serving Colorado Springs, Colorado 10+ years
StreamWise Solutions, formerly freeTVee, takes pride in providing antenna installation in Colorado Springs, CO for the past 10+ years. Our team of qualified experts focuses on saving you money and time without sacrificing your viewing experience. Here's why you should trust StreamWise Solutionswith your antenna installation experience:
With over a thousand satisfied customers, we average 5 star online reviews everywhere!
Live cord cutting experts to help you decide the best cord cutting option while saving on average $1500 a year for life!
StreamWise Solutions does NOT charge ANY monthly or annual fees.
Expert cord cutters since 2010.
Our Guarantee: All the top network TV shows, including local news & sports are broadcast live for FREE in better HD than Cable or Satellite.
Local Network Channels, Better HD, No Monthly Rate Ever!
StreamWise Solutionsinstalls the best whole home HD TV Antenna to get you ABC, NBC, CBS, FOX, PBS, CW, My Network plus 50 more channels including GRIT, COZI, Comet, Justice, Get TV, Create & many more-free TV forever.
No more fees – Free means Free
NO Broadcast TV fee, NO Sports TV fee, NO Extra Box fee, NO HD fee & NO DVR fee. In other words NO sneaky bait and switch fees like Cable and Satellite. Why pay for TV when you can get the exact same channels in better HD, on all your TVs? 100% free and legal guaranteed by the FCC.
---
Call us today at 303-794-8600 for an antenna installation!
---
Is there guaranteed TV antenna reception?
We never use cheap indoor antennas because they clutter up your home and have terrible reception. StreamWise Solutions has installed thousands of whole home attic or outdoor TV antennas for 10 years, so we have the knowledge and tools to guarantee reception for all of the major local network channels. The only way to guarantee signal is by installing our more powerful antenna high in the attic outside on your roof, so you will never need to worry about the weather or losing signal. Even though there is no monthly rate, it is far more reliable than your old Satellite TV reception.
EXTRAS – Cable Channels, TV Guide, DVR & Easy Integration
Cable Channels – 98% of the exact same Cable Channels are available for a lot less money with no contract! Fox News, ESPN, HGTV, Hallmark, CNN, E!, History, and hundreds more…
Easy Integration, Grid TV Guide, DVR – Check out our Easy Integration Cable Box Replacement if you want to make things simple for everyone in the family! Grid TV Guide, DVR, Voice and 1 Remote Control with no TV Input changing!
---
Call us today at 303-794-8600 for a FREE cord cutting consultation with one of our experts!
---
Indoor vs Outdoor Antennas?
I know this isn't the nice and easy answer that everyone wants to hear, but it is the truth. Yes it's much easier to buy a $20 cheap indoor TV antenna for every TV in your home. Please understand indoor antennas do not work. You will be missing channels and have your reception break up in the middle of your local news or favorite shows. This might be OK for a college student to deal with every day, but if you are planning to Cut The Cord from Cable and Satellite for good, it's not worth the sacrifice.
---
Call us today at 303-794-8600 for a FREE cord cutting consultation with one of our experts!
---
"I just cut the cord with Comcast and had 4 TV's set up by StreamWise Solutions. There were several communications back and forth before I finally decided to do it, and I'm thrilled with the result – after my break even point, I will be saving over $100 per month! I experienced positive communications with the staff. They respond with alacrity to all my inquiries and I was able to understand the process. The installation for 4 TV's took a while; Mario was thorough and explained it all to us so we could understand what to do. I whole heartedly recommend StreamWise Solutions for those who are ready to cut the cord with your cable company."
Sandra S.
Antenna Installation – Colorado Springs, Colorado –
BBB Reviews
StreamWise Solutions Values & Standards
We are TRUSTED experts, so much so that were #1 in satisfaction, loyalty and referral to friends & family
We are STEWARDS of entertainment, HELPING apply and save on today's technologies.
We source the HIGHEST QUALITY, BEST FIT entertainment technologies at a PRACTICAL PRICE.
We are HONEST and TRANSPARENT about entertainment
technologies, educating & doing what's right.
Read Our Reviews!
Comcast just raised their rates again. I already got out from under that. StreamWise Solutions helped me cut the cord BEFORE this rate increase so it didn't affect me. Now I control how much I spend on TV each month. Thanks to getstreamwise.com, I'm only paying for the channels I want to watch. I am getting local HD Channels that look better than Cable, I have all my Cable Channels, an easy to use program guide a multi-channel DVR plus I'm clocking substantial savings each month! I am saving $160 every month now!
Peter Boyles
–
710 KNUS
, Peter Boyles Show
Freedom! We will save $3500 annually! Thanks for a great installation, awesome options and service excellence! Highly recommend.
Christa Babel
–
Facebook Review
We just had StreamWise Solutions come out last night. They do EVERYTHING you need to install WiFi, HD antenna, DVR and connect to your Netflix, Prime Video, etc. We are saving $170 per month!
Michelle Dayhoff
–
Google Review
Serving Colorado Springs
StreamWise Solutions
14815 W Warren Ave, Denver, CO 80228
Phone: 303-794-8600
Business Hours
Mon – Friday: 8:00 AM – 6:00 PM
Saturday: 10:00 AM – 3:00 PM
Sunday: Closed
Reader Interactions