Internet – Wifi Boosting Service In Longmont, CO
Faster Internet & TV Streaming.
Since 2010 StreamWise Solutions has helped thousands of customers boost their wifi, cut the cord, and get REAL savings & REAL freedom forever!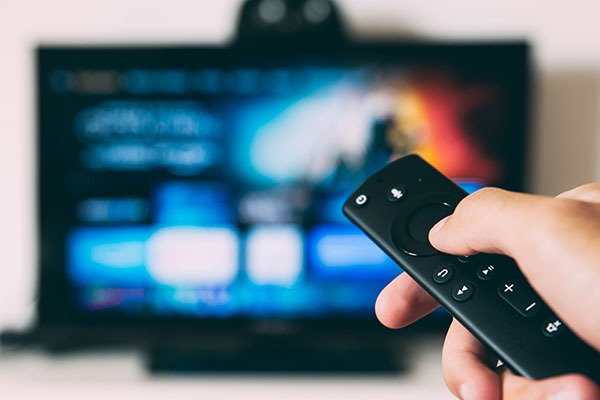 Professional Wifi – Internet Signal Boosting Service in Longmont, CO
"I just had four TV's, all with Bose audio systems set up by Mario from StreamWise Solutions and they work fantastic! In addition, I had a mesh network configured and it works great! I put this off for several months (being the procrastinator that I am) and boy do I regret waiting! My wife and I love all the channels we get and the system is so easy to use! We are very happy! Thanks Brian for all your advice and patience."
John B.
Internet- Wifi Signal Boosting – Happy Streamer – Longmont, Colorado –
BBB Review
Boost Your Wifi Signal And Enjoy TV Streaming
Happy Streamer – Same Channels, Huge Savings
Only $50 Per Month – 70+ Local & Cable channels. Live, On Demand & DVR.
Smooth Streaming – Eliminate buffering & get great Wi-Fi all over your home.
Easy to Use – fully integrated with 1 remote and no TV input switching.
No Fees – NO bait & switch pricing. NO Box, HD or DVR fee. NO Broadcast/Sports fee.
Flexible – Watch what you want, when you want on all your TVs & devices.
Freedom – No TV contracts! Switch providers or cancel whenever you like.
Savings – Save $150+ per year in modem rental fees and get better, cheaper WiFi
Serving Longmont, Colorado 10+ years
StreamWise Solutions, formerly freeTVee, takes pride in providing antenna installation in Longmont for the past 10+ years. Our team of qualified experts focuses on saving you money and time without sacrificing your viewing experience. Here's why you should trust freeTVee with your TV streaming and wifi signal boosting experience:
With over a thousand satisfied customers, we average 5 star online reviews everywhere!
Live cord cutting experts to help you decide the best cord cutting option while saving on average $1500 a year for life!
StreamWise Solutions does NOT charge ANY monthly or annual fees.
Expert cord cutters since 2010.
Our Guarantee: All the top network TV shows, including local news & sports are broadcast live for FREE in better HD than Cable or Satellite.
No Rental Fees, Faster WiFi
Mesh networks, when configured properly, are a new technology to cover your entire home in powerful fast WiFi. With multiple units working together, mesh units create a home network like nothing you've ever experienced. Stop renting your modem and start saving.
High-Speed WiFi
Every mesh unit acts like a router to keep your Wi-Fi running fast, and a mesh system can keep 100-plus devices connected at once. Streaming has never been faster.
One Network, One Name
With a mesh network in place, you can walk from room to room with your smartphone or tablet and stay connected on a single Wi-Fi network.
Ease Of Use
Easily access an app on your smartphone to test internet speeds, see your Wi-Fi login info, set parental controls or see all the devices on your network.
A More Secure Wifi System
Mesh networks protect your personal data and every connected device from online threats like viruses and malware. The system also makes it easy to customize WiFi access for guests and family.
---
Call us today at 303-794-8600 for an antenna installation!
---
"Wow! We are so glad and thankful we cut the cable cord and went with StreamWise Solutions! Brian was awesome with everything from the initial explanation of their services to the actual installation and follow up. We are saving over $100 per month and have HD access to our basic channels, DVR capability, and anything we want from Amazon Prime (and Sling when turned on). We also had our internet service installed and it works great. My only regret is that I did not do this earlier. If you're tired of paying for hundreds of channels you don't watch, call Brian and team. We get CBS, NBC, ABC, Fox and so many more free channels for no cost for the rest of our life. THANK YOU StreamWise Solutions!!!"
John B..
Wifi – Internet Signal Boosting – Happy Streamer – Longmont, Colorado –
BBB Reviews
StreamWise Solutions Values & Standards
We are TRUSTED experts, so much so that were #1 in satisfaction, loyalty and referral to friends & family
We are STEWARDS of entertainment, HELPING apply and save on today's technologies.
We source the HIGHEST QUALITY, BEST FIT entertainment technologies at a PRACTICAL PRICE.
We are HONEST and TRANSPARENT about entertainment
technologies, educating & doing what's right.
Read Our Reviews!
Comcast just raised their rates again. I already got out from under that. StreamWise Solutions helped me cut the cord BEFORE this rate increase so it didn't affect me. Now I control how much I spend on TV each month. Thanks to StreamWise Solutions, I'm only paying for the channels I want to watch. I am getting local HD Channels that look better than Cable, I have all my Cable Channels, an easy to use program guide a multi-channel DVR plus I'm clocking substantial savings each month! I am saving $160 every month now!
Peter Boyles
–
710 KNUS
, Peter Boyles Show
Freedom! We will save $3500 annually! Thanks for a great installation, awesome options and service excellence! Highly recommend.
Christa Babel
–
Facebook Review
We just had StreamWise Solutions come out last night. They do EVERYTHING you need to install WiFi, HD antenna, DVR and connect to your Netflix, Prime Video, etc. We are saving $170 per month!
Michelle Dayhoff
–
Google Review
Serving Longmont
StreamWise Solutions
14815 W Warren Ave, Denver, CO 80228
Phone: 303-794-8600
Business Hours
Mon – Friday: 8:00 AM – 6:00 PM
Saturday: 10:00 AM – 3:00 PM
Sunday: Closed
Reader Interactions